School & Library Programs
Hands 2 Grow offers your school, library, or organization a great selection of skits and programming. We are dedicated to meeting your group's needs. No matter what the occasion, it's our pledge to work with you to create the best learning experience for all involved. Many of our character-building tales are set in our favorite little town...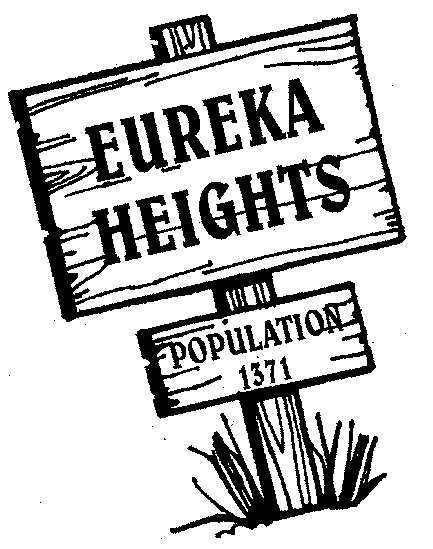 Eureka Heights is a place of wonder and discovery. The word "eureka" means "I have found!" Eureka Heights may not be very big, but it's big enough for all of us to share an adventure or two. A visit to Eureka Heights is an opportunity to learn more about your friends, yourselves, and your world!

Meet our friends from Eureka Heights!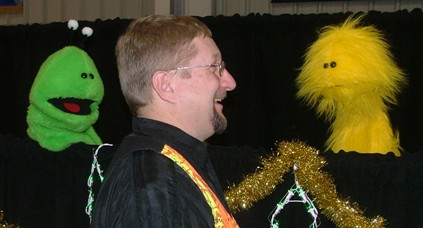 SKIT CHOICES
Hands 2 Grow boasts an extensive repertoire of over a 100 skits. Our programs have been performed at libraries, schools, community events, festivals, camps, and more. We've even performed in the middle of a soybean field! Contact us to see what we can do for your group or organization. The list below contains some of our most popular programs. We can also write custom programs to meet your specific needs.

-- With Friends Like This - (making & keeping good friends - 25 minutes)
-- Bullies 2 Buddies- (confronting the issue of bullying - 25 minutes)
-- Dangers of the Internet- (online safety for elementary students - 25 minutes)
-- Drug Dangers- (making wise choices about drugs/alcohol - 25 minutes)
-- Catch the Reading Bug! - (25 minutes)
-- Creativity in Your Community - (25 minutes) Being part of a community means working together!
-- Community! - (20-30 minutes)Helping little learners understand, "What is a community?"
-- Fishtank Tales - (25 minutes) Taking responsibility, while following directions.
-- Cinderella Dilemma - (25 minutes) Eureka Heights students write their own version of classic fairytales.
-- Tall Tale Adventures - (25 or 40 minutes) Learn about American tall tale characters and the Brer Bunch.
-- Dig Into Reading - (25 or 40 minutes) Stan decides to host his own doggy day care and train his new pups to compete in a talent show.
-- NEW Show Coming! - (25 or 40 minutes) Summer 2014!
-- Fall Festival- (celebrate harvest season & conservation - 20-30 minutes)
-- Holiday Highlights- (traditions of the Christmas season - 20-30 minutes)


LITERARY PROGRAMMING
Hands 2 Grow has been branching into telling the great stories of literature through puppetry. Our specialty is early to medieval English stories and folk tales. We have been working with Beowulf, Robin Hood, King Arthur, as well as popular folk tales and some poetry. If you are planning for a future event, inquire about the possibilities. We have recently created two humorous spoofs on two famous poems -- Marlowe's "The Passionate Shepherd to His Love" and Raleigh's "The Nymph's Reply to the Shepherd."

BACK TO TOP